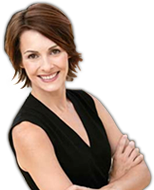 Find the best web hosting company
Web Hosting Directory is not your average hosting company review site.
We're here to help you learn and answer your questions, whether
you're completely new to hosting your own websites or you're
an experienced pro looking to compare your options.
TOP 10 RANKED WEB HOSTING PROVIDERS
5 Downsides to Switching Web Hosting Companies
by

Oct 11, 2010

on
I'm becoming a bit of an unwilling "expert" at switching Web hosting companies lately. I left Host A and split those sites between Host B and Host C. I'm already having problems with Host B and considering finding yet another host. Oh, the drama of it all makes my head spin.